Do you feel lazy at home?
Or after a long time begin to learn food appreciation?
The process of making as well as tasting food
Is full of ceremonial formality;
Grinders that add flavor to the food
Give out a sense of familiarity by brocade tableware;
Elegant, artistic tableware would deliver surprise;
The process of making food can be extremely exquisite. The bliss of tongue comes from years of nutrition of the food materials, sophisticated control of Michelin chefs as well as full-heart dedication of every teaster. The designers fully understand how to generate delicacy. Each cuisine is cut and arranged to the precision. We are thus able to understand the strict control and craftsmanship of the designers.
Ortwo
Manufacturer:
Dreamfarm, Brisbane, Australia
In-house design:
Philip Howieson Thomas Schuster
Alexander Gransbury
Red Dot Award 2019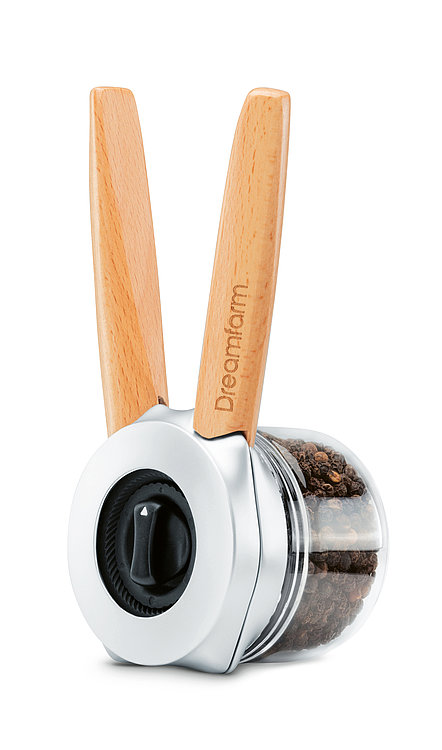 Ortwo is an innovative pepper mill which combines the convenience of one-handed grinding with the output of mills which are operated using two hands. The positioning of the handles enables users to apply more leverage, allowing the ceramic grinding mechanism to be exceptionally efficient.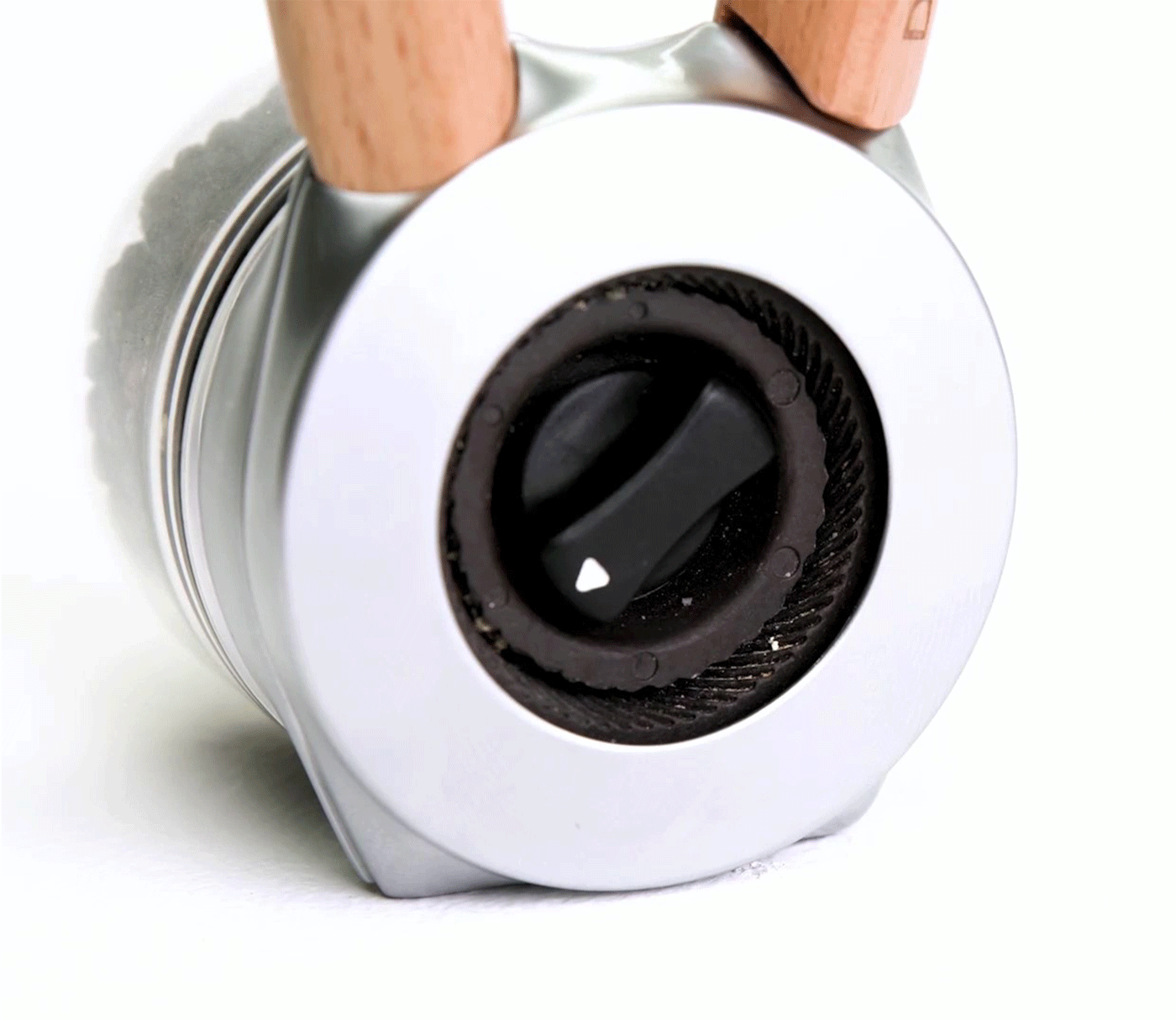 Thanks to its wide opening, the borosilicate glass jar allows easy refilling.
Statement by the Jury:
This decorative pepper mill stands out as a product solution with a high ease of use, flexibility and efficiency.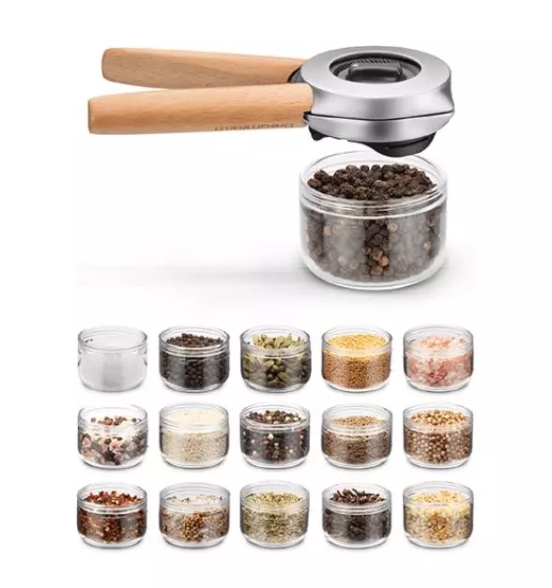 Amenite
Manufacturer:
Messermacher Kappeller
GmbH, Salzburg, Austria
In-house Design:
Richard Kappeller Andreas Mathieson
Red Dot : Best of the Best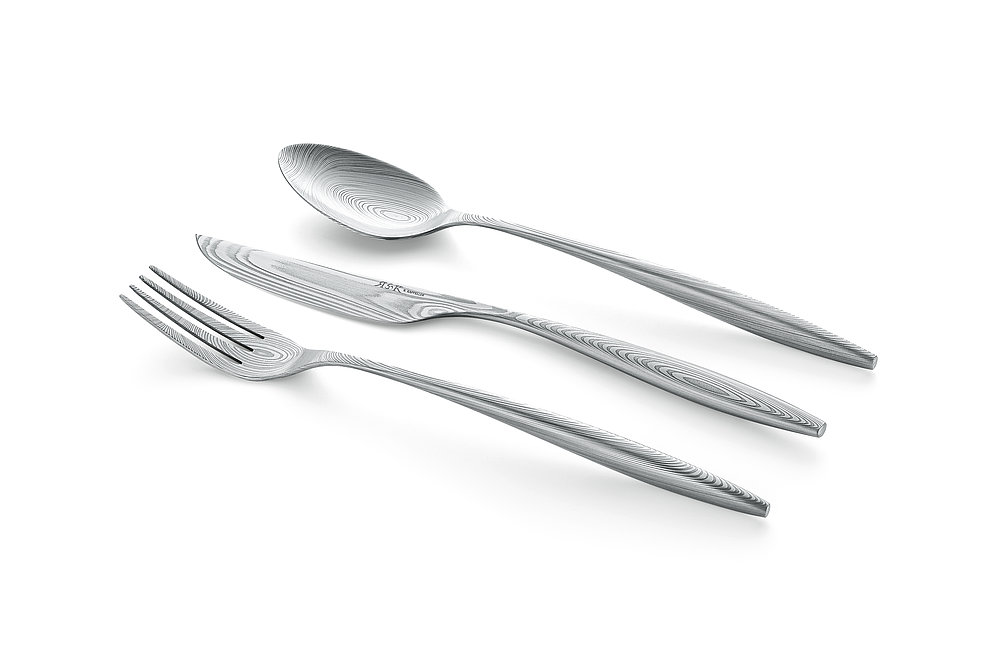 Distinctively pleasant to the touch.
Damascus steel has been appreciated throughout history not only for its special properties, but above all, for its decorative patterns. Produced in a composite steel process, the blades stand out due to high quality and individuality. The Amenite table cutlery has been designed using this traditional craftsmanship approach in combination with modern technology.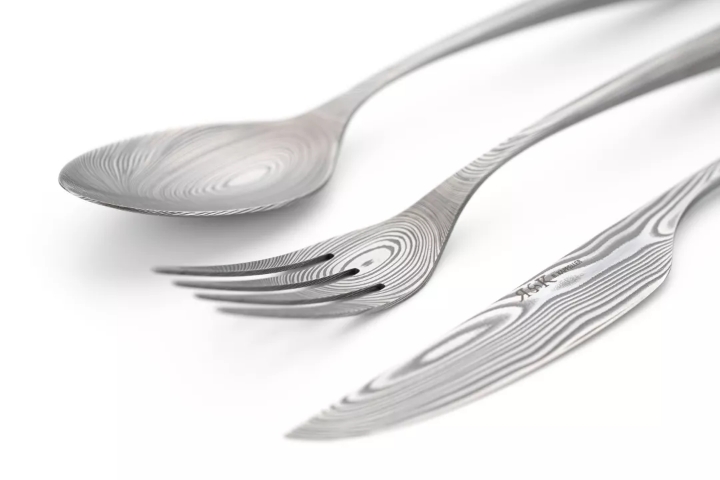 The product series is manufactured in the Richard Kappeller workshop, located in the old town of Salzburg, and is targeted at both upscale restaurants and for use at home. The aim was to appeal to a wider circle of customers and promote Salzburg-based craftsmanship as the source of a unique experience. This table cutlery exudes a modern, yet elegant and light appearance. It rests well in the hand and is highly pleasing to the touch. The concept behind its sophisticated functionality consists of being able to accompany guests through the entire menu. It is made of high-quality stainless Damascus steel, which is forged, milled, thermally hardened and finished by hand, which makes it highly durable. In addition, the combination of modern CNC technology and skilled handwork in the production of the cutlery also allows customers to specify individual wishes and decorative needs, with a portfolio that embraces the use of different materials or customised engravings such as in the form of a restaurant logo.
*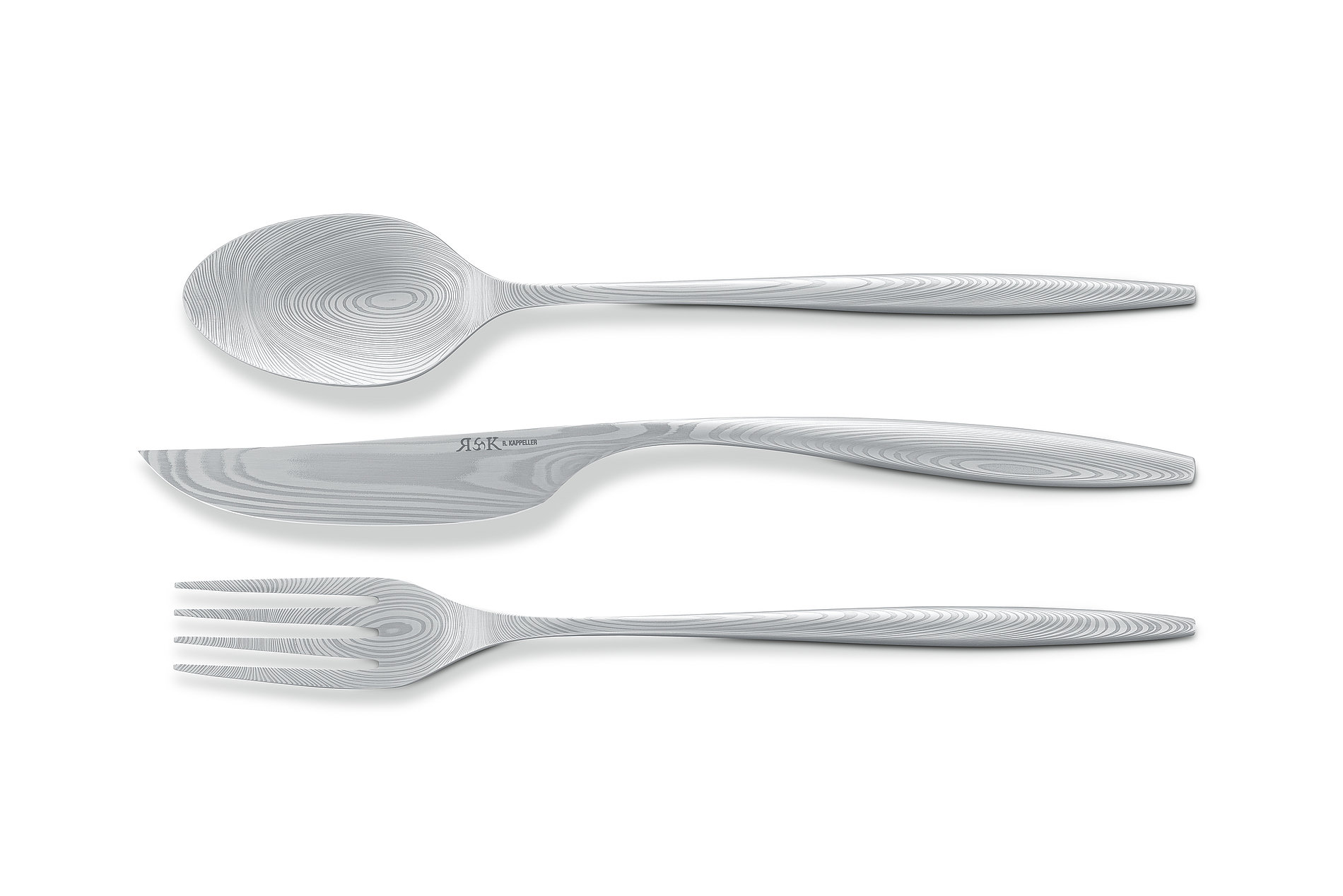 HIDE
Manufacturer:
RAK Porcelain Europe, Windhof, Luxembourg
Design:
Gemma Bernal, Rubí (Barcelona), Spain
Red Dot Award 2019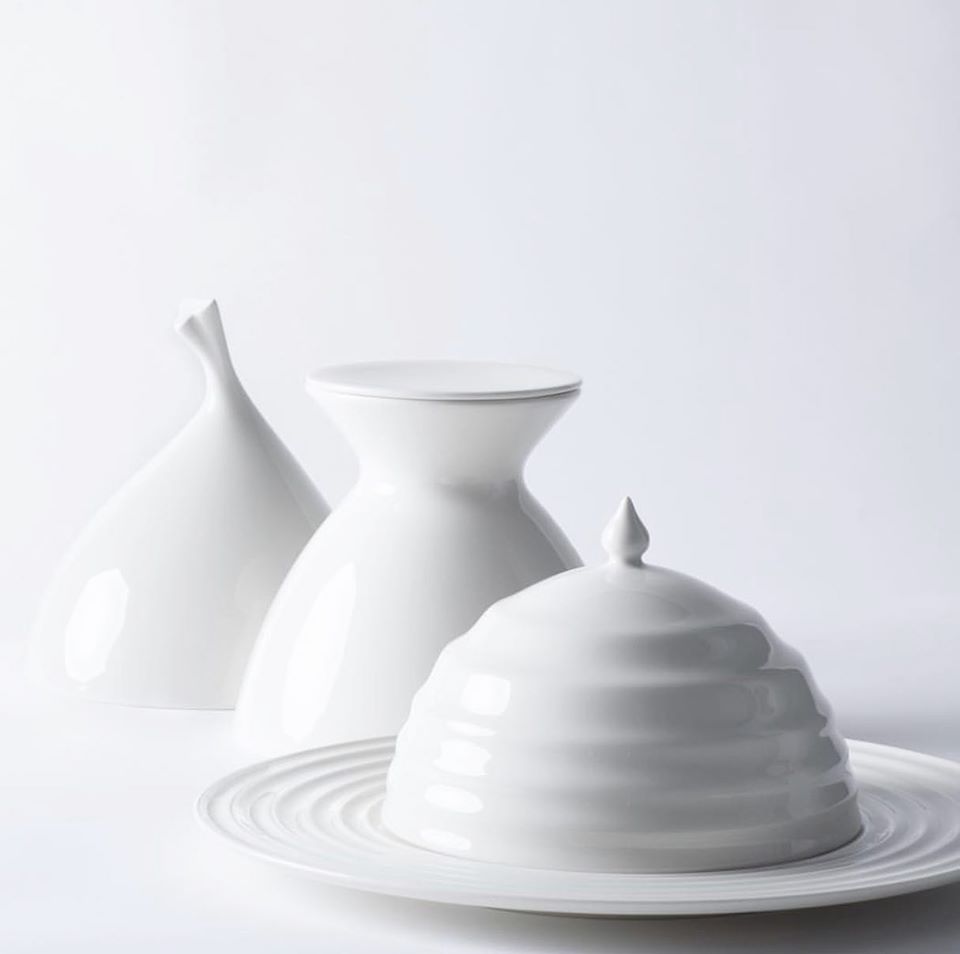 HIDE is a set of tableware which combines dinner plates of versatile designs with matching porcelain lids. In this way, food can be decoratively concealed while serving to increase the joyful anticipation of a delicious dish. The food unfolds its full flavour at the table, not until the guests lift the covers. In addition, the tableware keeps dishes hot and juicy for a long time. Each of the differently shaped lids features an easy-to-grab tip.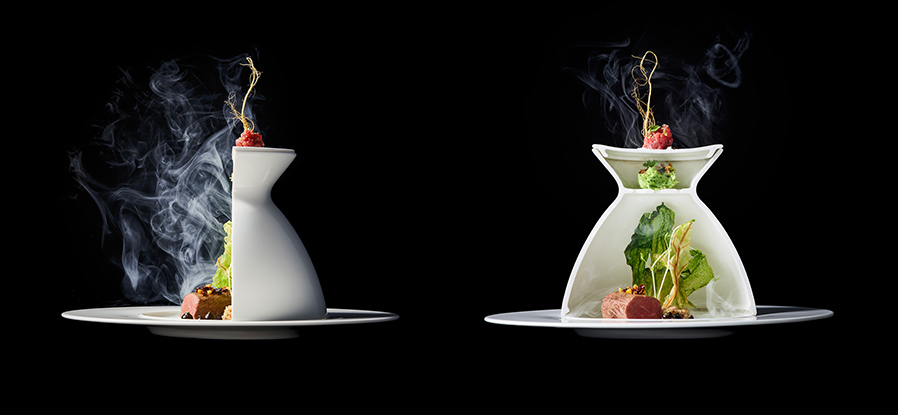 Statement by the Jury:
This tableware distinguishes itself through a remarkably outstanding design and convinces with both functionality and versatility.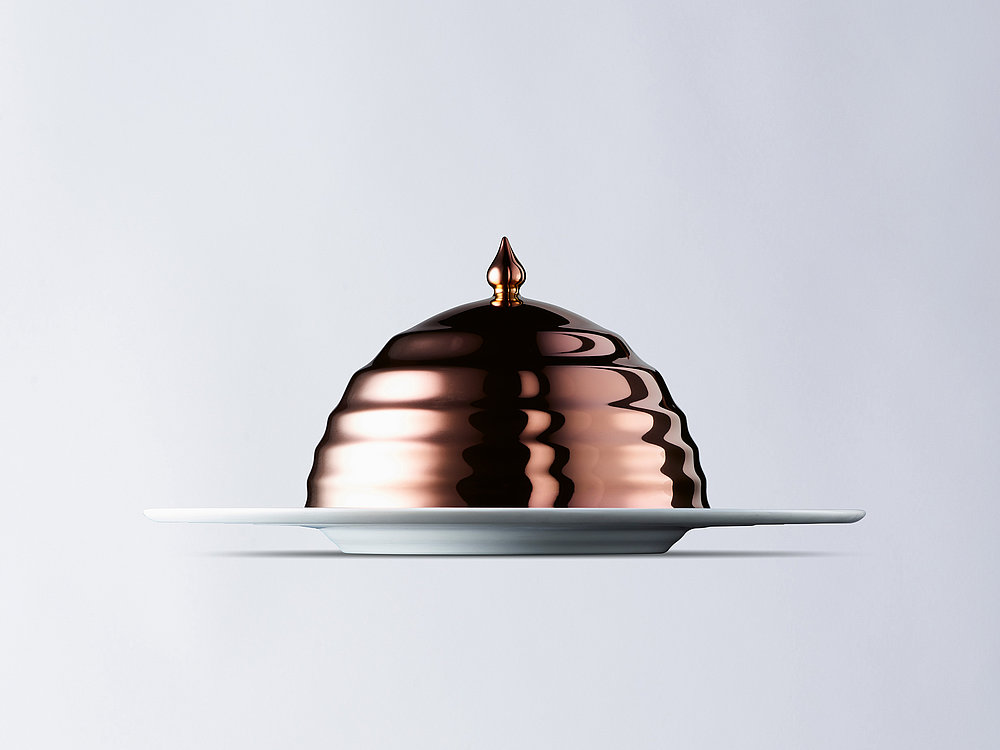 Where does taste originate from? The quality of food only accounts for 60 percent. The experience makes eating this common practice unique. The award-winning works of Red Dot awards fill the cooking procedure with ceremonial sense by simple operations to improve your life quality.