On May 8th, 2019, Contemporary Good Design Award held its global launch event at the Red Dot Design Museum Xiamen,officially welcoming the submissions from global designers and enterprises for this year's award. Meanwhile, the Red Dot Design Museum Xiamen has officially established a permanent gallery for the Contemporary Good Design Award, which reflects the great support from Red Dot. The event was jointly witnessed by Björn Steinhoff,representative of the Red Dot Design Award, Ken Koo, President of Red Dot Asia,our business partners, representatives of the award-winning companies and major media groups.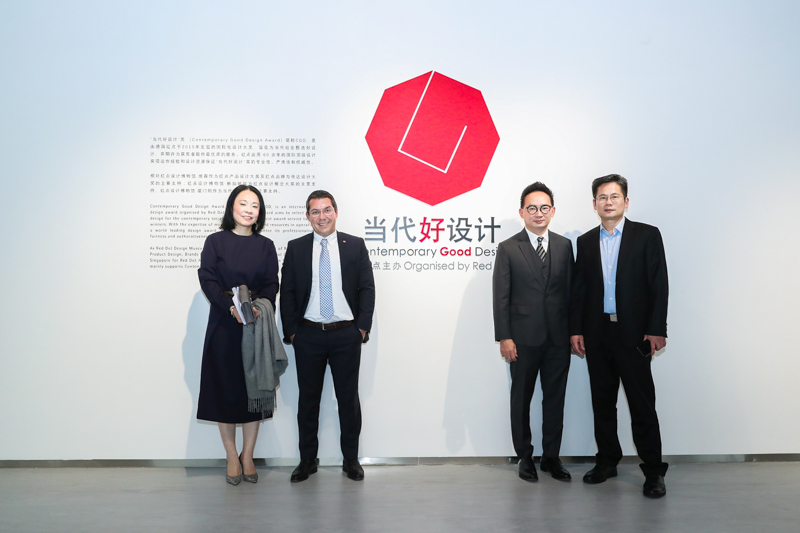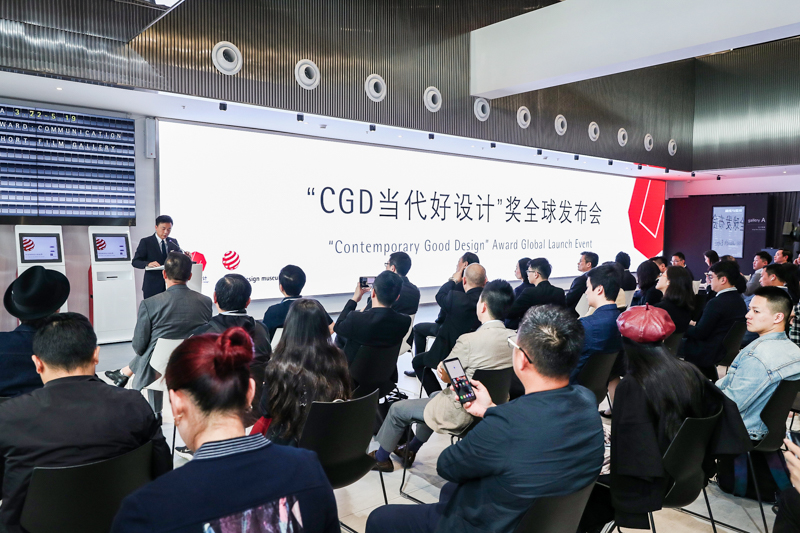 Organised by Red Dot, Quality Assurance for Good Design
The Contemporary Good Design Award (abbreviated as CGD) is an international design award initiated and organised by Red Dot in 2015. It aims to select good design for the contemporary society and hopes to provide the best winner service to the award winners. With over 6 decades of success in operating a prestigious international design award, Red Dot brings in its expertise and design resources to ensure the professionalism, fairness and authoritativeness of the Contemporary Good Design Award.
Red Dot Design Museum Essen is dedicated to supporting the Red Dot Award: Product Design and the Red Dot Award: Brand and Communication Design; Red Dot Design Museum Singapore mainly supports the Red Dot Award: Design Concept; while Red Dot Design Museum Xiamen has a special focus on the Contemporary Good Design Award. A permanent gallery for CGD Award has been established and the laureates are entitled to winner services.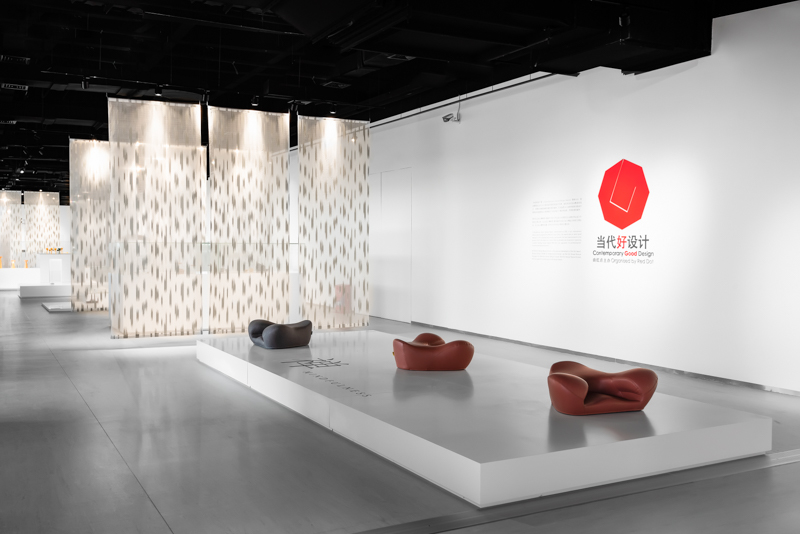 Since its inception in 2015, CGD has been successfully held for four consecutive years, and has accumulatively received works from more than 30 countries and regions around the globe. In 2019, CGD further increases its categories to 49, with packaging design as a new category. CGD is open to manufacturers and designers from all over the world whose products are manufactured using an industrial production process. The market launch of the submission must have taken and cannot be more than three years old as of the date of registration.
International Positioning with Independent and Fair Judging Criteria
CGD provides a platform for domestic enterprises to make their ways to the national and international markets, while international companies can leverage this platform to introduce their products to the Chinese market, conduct design exchanges, brand communication and enjoy various services. CGD follows the international judging criteria and procedures of the Red Dot Design Award, adhering to its principles of high standards,openness, fairness and impartiality. 12 experienced jury members are carefully selected, and they come from different parts of the world, namely, the United Kingdom, the United States, Sweden, Japan, South Korea, Mainland China, Taiwan(China), Hong Kong SAR and etc. Jury members will carry out on-site judging,testing and individual evaluation of the participating products. To ensure the fairness and independence of the award, all jury members must sign the "Code of Honor", promising that they should not participate in the evaluation of products in whose manufacturing process they were involved. Also, no juror maybe employed by a manufacturing company.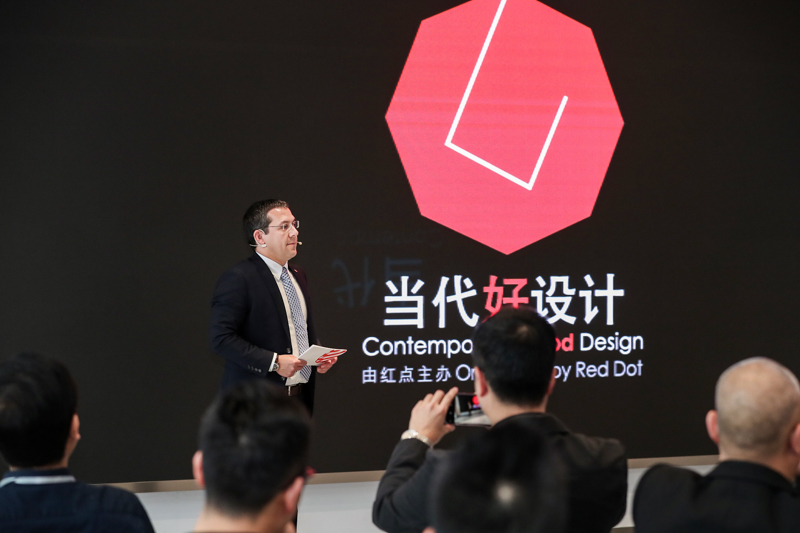 As Björn Steinhoff, Director of Communications & Public Relations from Red Dot said in his welcome address, "With Contemporary Good Design, we want to meet the need for a qualitative and relative judgment of innovative products with a serious and meaningful award. Moreover, Contemporary Good Design shows the world that an international and independent design competition can be located in China and become an essential player in the award world".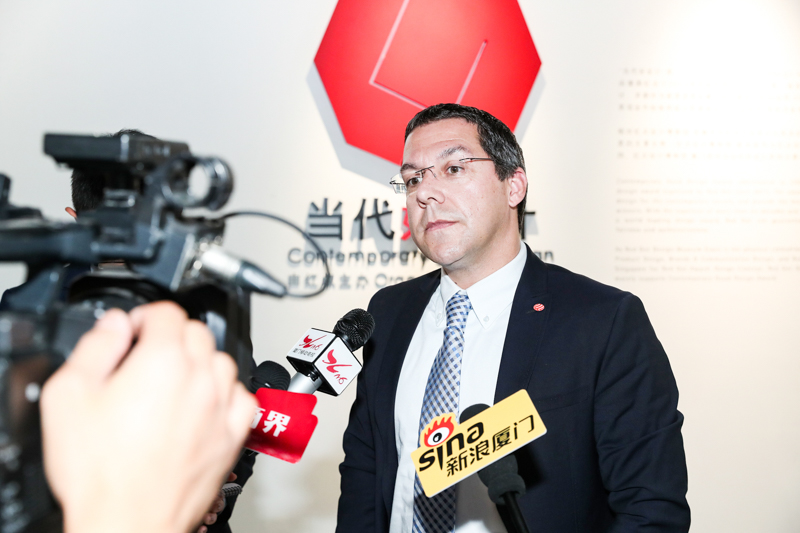 Customized Services for the 2.0 Era of CGD Award
After four years of development, CGD has been exploring the answer to this question: In addition to the honor and confidence given to winners and award-winning companies by the award and award ceremony, is there any room for further improvement and possibilities to help more award-winning companies better cope with unprecedented market competition,so that more good designs can further reach the consumers, winning the market and enhancing their brand visibility.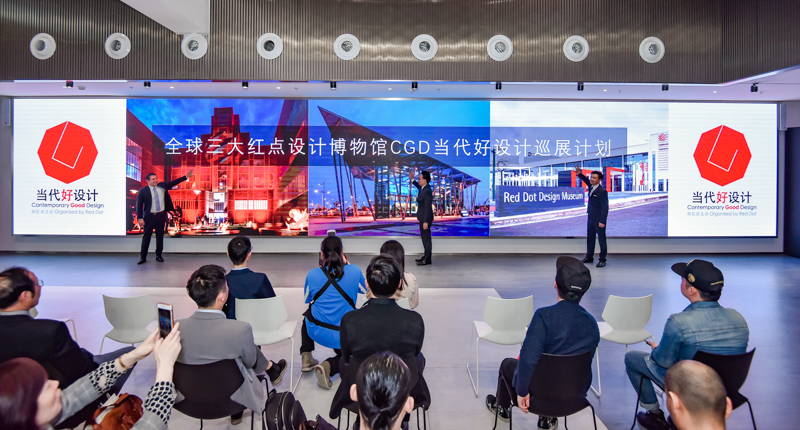 To this end, in 2019, CGD has upgraded itself to the "2.0 era", a total of 15 customized award-winning services in five aspects, including product promotion, brand communication, sales promotion, public relations events and branding support. It is worth mentioning that an exclusive winner package will be introduced, including the presentation in the permanent gallery for CGD in the Red Dot Design Museum Xiamen, access to the international exhibition tours in three major Red Dot Design Museums, and sales channels recommendation, visibility and exposure in national exhibitions,participation in design fairs and investment matchmaking events, as well as official Red Dot media and partner media's online promotion. These would help award-winning companies grasp huge marketing opportunities while gaining an international reputation, and it is an effective boost to consumption and industry upgrading.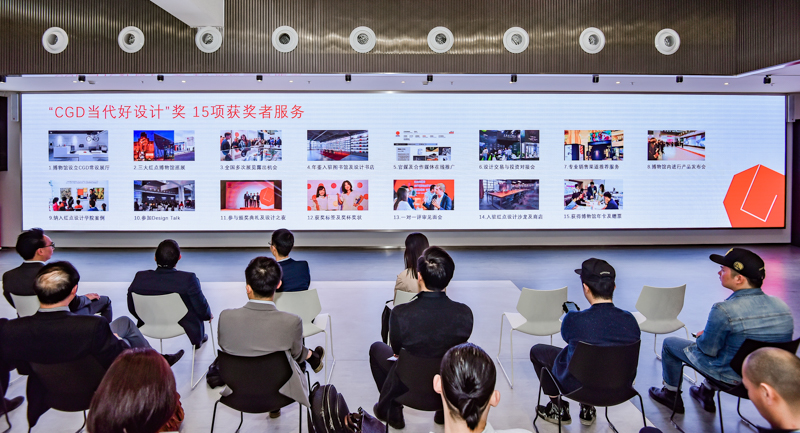 Ken Koo, President of Red Dot Asia, shares the same view: "The biggest highlight of Contemporary Good Design Award is embodied in the name itself. The word 'good design' can resonate with consumers, just like tagging the prize-winning products with a label of 'trustworthiness'. It will definitely gain a broad recognition from the consumers, leading to more loyal consumer base and consumption behavior".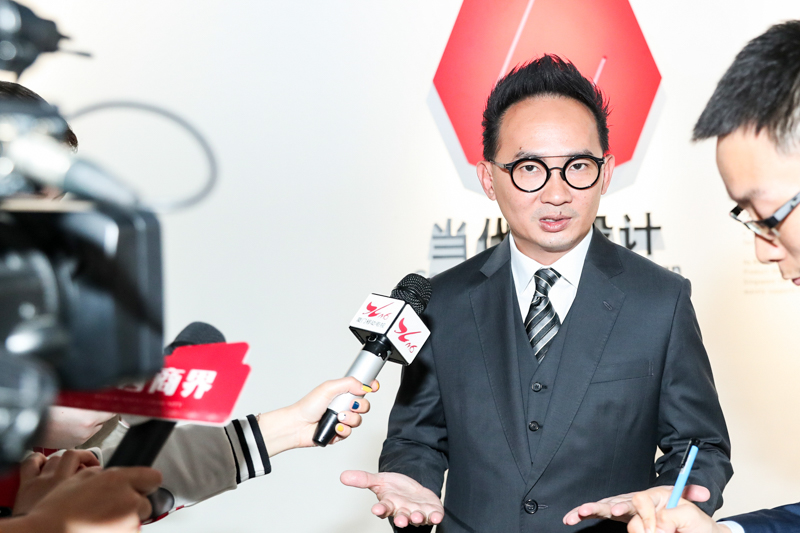 The submission for CGD Award begins on May 8th and ends in mid-September. By logging in to the official website cgdaward.com and following the instructions, participants can easily get registered. To better support the budding designers, on Young Professionals Application Day (1 August), designers who have graduated within the past five years have the chance to apply for the draw of one of 50 free registration places. All the fees, including online pre-screening fee, on-site judging fee and winner service fee, will be covered by CGD. After online pre-screening, the nomination results will be announced in mid-to-late September. An on-site judging session will be held in mid-October, during which an international jury panel of 12 global design experts will be present. At the end of November, an award ceremony, designers' night, award-winning exhibitions, one-on-one meetings with the jury will be held. Founder and CEO of the Red Dot Design Award, Prof. Dr.Peter Zec and some of the jury members will honor the winners.