Author: Prof. Dr. Peter Zec |2019-1-14
In 2019, designers from German as well as around the globe celebrated the one hundred anniversary of a renowned university, Bauhaus-Universität Weimar which laid foundation for the development of design for the last one hundred years. German designer Walter Gropius established Staatliches Bauhausin 1919 and Hochschule für Gestaltungin Dessau in 1925. In 1933, Bauhaus-Universität Weimar was forced to close due to the Nazi politics. However, during the mere 10 years from 1923 to 1933, Bauhaus exerted an important influence on the areas of architecture, art, design and education.
The basis and foundation of Bauhaus is the experimental spirit in the industrial age. For example, exploring new building materials such as plate glass and steel, communication resources such as photographing and film and investigating the possibilities brought about by technology in manufacturing like the processing of steel pipe and textiles. It not only injected vitality in industrial field, but also emphasizes the experimental and artistic explorationand invented products following the production line. The influence of Bauhauscan be felt in modern interior decoration design.
Meanwhile, Bauhaus created standardized design models including features like light weight,elasticity, simplicity and functionality. All these features can be found in classical cases. For example, the work of Hangary modernist designer MarcelBreuer, the first steel pipe chair in the world, Wassily Chair,has been seen as a classical representative of Bauhaus design. The chair has asteel skeleton, being reduced to its minimal function and renown for its highly distinctive characteristic. The key to disseminate this design principle isthrough education and communication in that era. Students around the globe entered into the Hochschule fürGestaltung, inherited the design concept and transmit the ideas worldwide. Institutes, design companies and manufacturers worldwide are imitating this design style.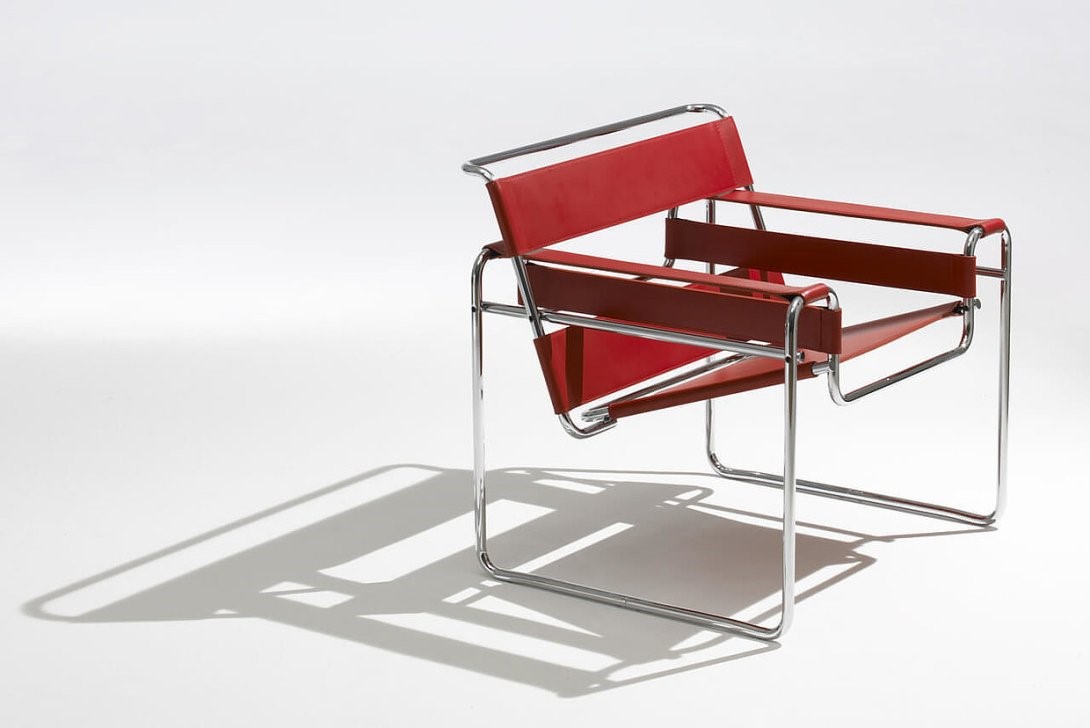 photograph: Knoll
Before 1950s, art had been viewed as the direct source of inspiration and center for innovations in life, products and architecture. The concept of design appeared as an individual concept distinguished from art. The separation between art and design is attributed to the renown academies such as Hochschule für Gestaltung(1953-1968)which gave rise to standardized industrial aesthetics in the 20th century, including excellent handling of details, user-friendly design,appropriate materials, simplicity and functionality.
If a work is deprived of designer, what would happen? Who is the intermediary between consumers and manufacturers? Those intermediaries include Hans Gugelot andDieter Rams, who developed a series of designs that are aesthetic in outlook, flexible and functional. A good design not only reflects the concept ,but also goes well on market. As is known to all, Jonathan Paul Ive, the chief designer of the iMac, is deeply inspired by this design style. This progress inspired me to propose four standards for good design:attractiveness, functionality, usefulness and social responsibility. Different proportions of emphasis would be put on different types of products.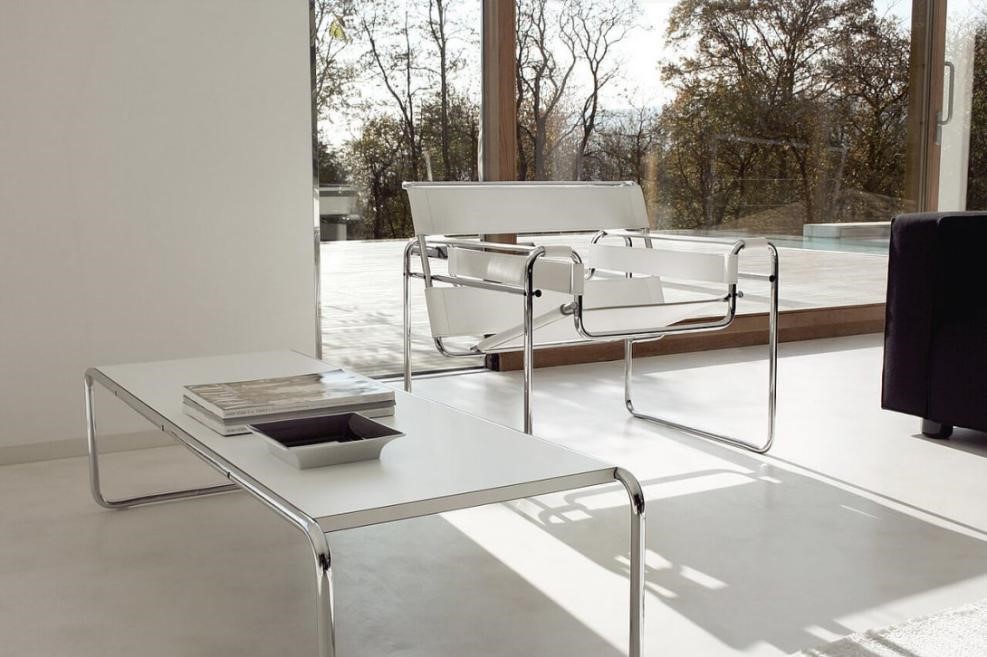 photograph: Knoll
After one hundred years of the foundation of Bauhaus-Universität Weimar, the fast-changing 21th century has witnessed the redefinition of aesthetics and functionality, mass production and development of new technology. Digital world enables more efficient and complicated technological innovation. Designers respond with minimized procedure of production,introduction of state-of-the-art technologies and the creation of meaningful forms of design. Minimalism has been pushed to a higher level while designers around the world share the same goal: create fabulous works for new living environment.