With the steady progress of the combat against the COVID-19, the people are responding to the call of government to stay at home. As a design museum, we post this article to interpret the unique design thought and mode on basic health, regular lifestyle and entertainment, in a hope of helping you and your family better adjust to the change in the rhythm of life.

01
Basic health

As is known to all, the health condition is not only related to various index about human body but also to emotional stability. Using devices that can monitor the change on body strength or designs that can regulate our emotions can help to obtain information about and keep our health in the social distancing period. In this edition, we are going to introduce three works thatare awarded the Red Dot: Product &Design and one work that won the CGD Award, including infrared thermometer that has a clear operational structure and tableware set with popular color that is able to stimulate optimistice motions. We are going to illustrate how a simple and clear design and choice of product appearance can make design works more healthy.
Infrated Thermometer
Manufacturer: Ningbo Lead Medical Technology Co., Ltd., Ningbo, China
Design:Shenzhen AOJ Medical Technology Co., Ltd., Jing XuQiaochu Li, Shenzhen, China
Red Dot 2019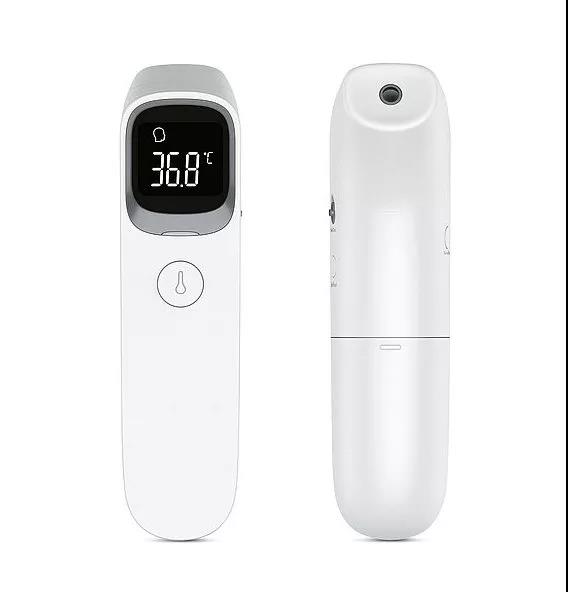 This infrared thermometer provides threedifferent operating modes: ear, forehead and object (e.g. surfaces, fluids).With the device's one-button operation, measurements can be carried out veryeasily. Its patented probe caps may be attached magnetically, which allowsusers to quickly switch between forehead and ear mode and also prevents theloss of the probe cap. The large display catches the eye, and the colour codingof the measured values ensures a clear classification of the temperature.
Statement by the Jury: Thanks to its clear operating layout, measurements withthe infrared thermometer are effortless and the magnetic cap is also extremelyconvenient.
Environmental Smoke Controller

Manufacturer: Shandong Proair Electronic Technology Co., Ltd.
Design: Shandong Proair Electronic Technology Co., Ltd.

Winner 2019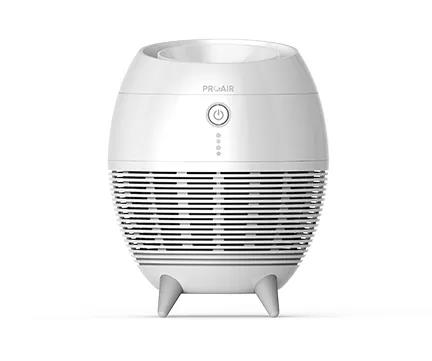 This product is a desktop intelligent air purifier that can deal with a variety ofair pollutions. It can improve theenvironment by effectively removing second-hand smoke, formaldehyde, PM2.5 andother harmful gases. High speed and large air volume DC mute fan and the customized composite activated carbon HEPA high-efficiency filter, equipped with anion generator and suction filter net ,ensure purification capacity. Intelligent wind speed control meets the normal sleep requirement ; Automatic smoke detection start timely cleans the air; Reminder of insufficient liquid level andreplacement of filter , Single key operation, cylindrical appearance with gradient vent, which is simple and elegant, make sure it can be applied to different scenarios.

Shiny & Happy
Manufacturer:colarty GmbH & Co. KG, Essen, Germany
In-house Design:Nadin Ostendorf Nicole Nusser
Red Dot 2019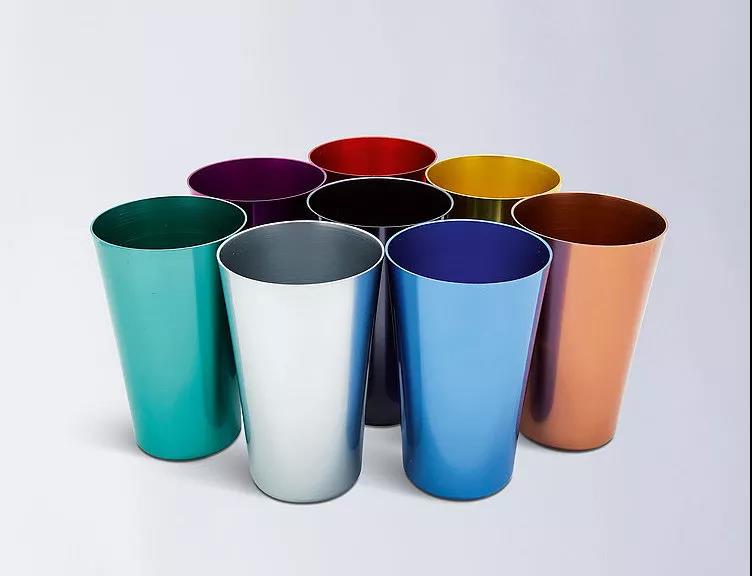 The two table ware collections Shiny and Happy comprise cups, glasses, bowls, plates, trays, carafes and bottle coolers, allof which are made of unbreakable and fully recyclable aluminium. According tothe motto "Color your heart!", the unique shimmering tableware isavailable in numerous trend colours. A clear design language reduced to theessentials characterises the overall image of these collections.
Statement by the Jury: With a pronounced love for colours and shapes, the designof these tableware collections exudes a refreshingly unconventional overallimage.
m. Doc Smart Clinic

(APP)

Client :m.Doc GmbH, Cologne, Germany
Design:m.Doc GmbH, Cologne, Germany
Red Dot 2019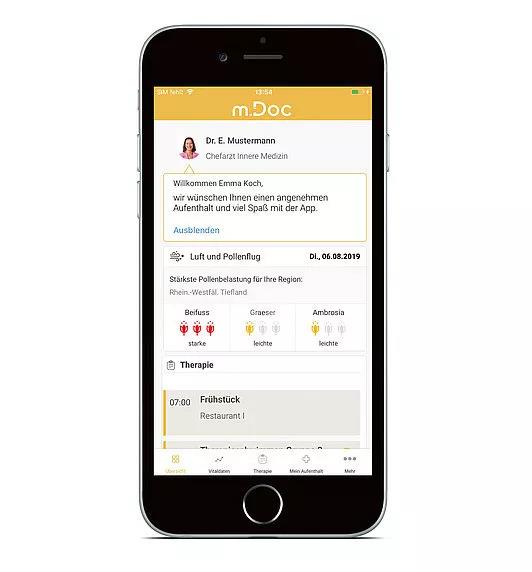 The vision of m.Doc is the evolution ofcommunication in healthcare. Therefore, the Cologne-based company developssolutions to help hospitals improve workflows and patient communication. With Smart Health Solutions, m.Doc offers services for digital communication inhealthcare and provides rele­vant information to simplify processes forpatients and staff. It facilitates patient care and ensures data security, thusrelieving staff of administrative tasks. Orientation systems accompany thepatients, while individualised medical content is available before, during andafter the stay, making it easier for people to navigate through the clinic. Themission of m.Doc is to improve communication between patients and everyoneinvolved in the care process.
Tips for avoiding COVID-19
1. Regular inspection
We suggest that during the period of combating againstCOVID-19, you can use medical equipments such as thermometers to measure bodytemperature and make a record if it's possible, thus obtain information aboutthe health conditions of your family members
2. Makesure a clean ventilation
We suggest that you regularly open the windows forventilation or clean indoor air by air-cleaner. Make sure that you work orstudy in a clean air, and prevent any harm that is caused by poor air quality.
3. Makesure food safety
We suggest that you choose high-profile tableware toneutralize impacts brought about by excessive negative information and usetableware that is distinctive in color and shape, distribute them to family membersto avoid cross-infection.
4. Use online health care system
We suggest that when you identify abnormal conditions,you should use regional online health care system first to reduce pressure onclinics and save medical resources.
02
Regular Life
During the social distancing period, many enterprises and schools have adopted the method of online working and teachingto ensure the completion of tasks. However,the comfortable and warm environment of home can notensure working efficiency. Limited space can ensure the comfort of body through work-outs. In this part we are going to introduce intelligent alarm clock andsmart walking pad in the hope of inspire you how to regulate life in a closedand limited space and find the rhythm of life.
Sunning AI Smart Alarm Clock

Manufacturer: Suning Intelligent Terminal Co., Ltd., Nanjing, China
Design: Huiren Lalei ZhangBing JiangWei LIu

Red Dot 2019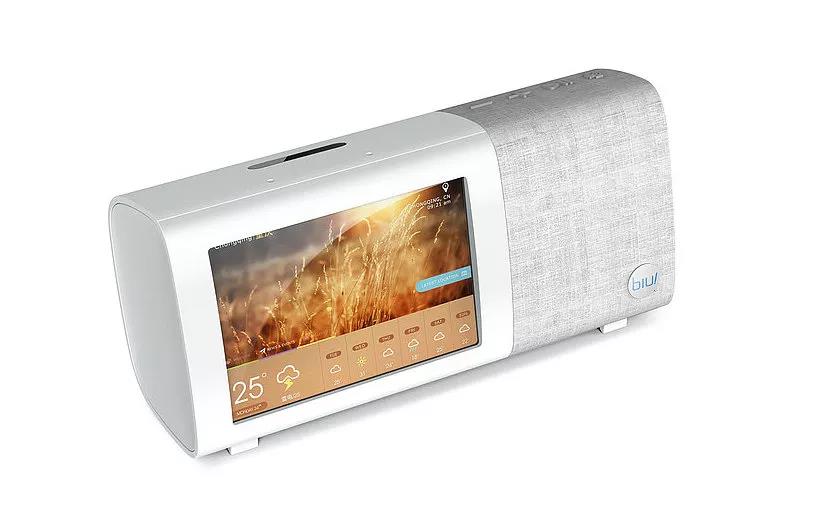 Intelligent voice broadcasts, a TFT displayand a physical button control are in­tegrated in this smart alarm clock. Thecombination of ABS and linen provides this device with its characteristic features. By means of an app it can be controlled by gestures and voice; the screen can be activated and it is even possible to control other devices in thebedroom. In addition, the smart alarm clock makes useful information available,for example a weather report, news or a lexicon; apart from these, over 20 million audio books and programmes, 10 million radio stations and over 800,000 children's programmes.
Statement by the Jury:The Suning AI Smart Alarm Clock surprises with its many useful, additional services and pleases with its elegant appearance.
WalkingPad A1p
Manufacturer: Kingsmith, Beijing, China
In-house Design:Shanghai LaiBen Technology .co. ltd
Design: Xiaomi Inc., Beijing, China

Red Dot 2019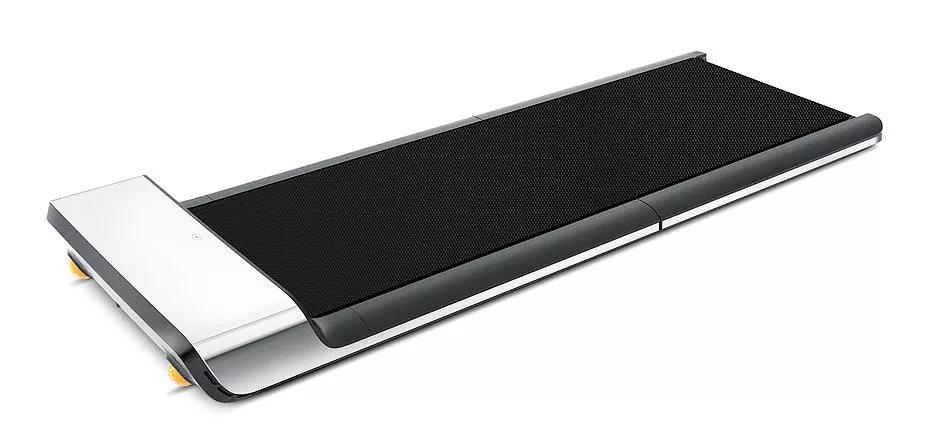 WalkingPad A1 is a treadmill for exercisingat home with a maximum speed of 6 km/h, which is equivalent to a fastwalk. Lightweight, small and smartly designed, it has a small pack size and is easy to store. Its timeless appearance allows it to be integrated harmoniously into its surroundings. It has a patented folding mechanism in the middle of therunning surface and is made of an aluminium alloy that makes the floor firm and solid.
Statement by the Jury: The treadmill WalkingPad A1 convinces with a design that has been specifically designed for training at home. It is easy to use and quickly stowed away.
Tips for avoiding COVID-19

5. Regulate your life rhythm
We suggest thatyou set multiple alarms to remind yourself of the tasks of each days and make atight schedule. Thus you would fast grasp the rhythm of daily life. We alsosuggest you ask family members or friends to remind you of everyday tasks.
6. Adequate exercise to keep health
We suggest thatyou order or hand-make simple work-out equipments such as Yoga mat or dumbbellto do exercises at home, utilize spaces efficiently and make less noise to makesure the quality of shared living space with family members.
03

Entertainment
With the control of COVID-19 is heading towards a good prospect, enterprises are beginning to restart working. But elders and children are stillcarrying out self-isolation. The care of family members become the emergingissue. In this part we are going to introduce ways to enrich your experience ofstaying at home, including 2 winners of the Red Dot: Products& Design and 1winner of the CGD Award, to help you and family members have a good time.
Clavinova CSP Series


Manufacturer:Yamaha Corporation, Hamamatsu, Japan
In-house Design:Mami SatoPiotr Stolarski
Red Dot 2019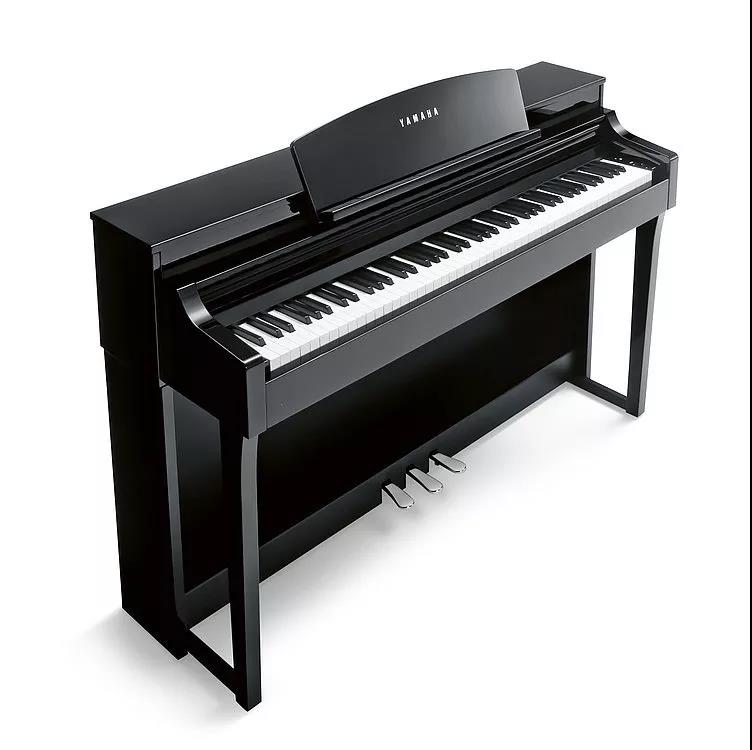 The digital pianos of the Clavinova CSP Series are linked to the dedicated app that lets you intuitively control all functions and play your favourite songs effortlessly. When a song is selectedon a smart device, it automatically creates the piano accompaniment scores. Inaddition, the Stream Lights moving towards each key indicate which notes toplay and when to play them. The Clavinova CSP Series also features ahigh-quality keyboard, speaker system and a broad range of sounds. Users canenjoy superb performance with the touch and feel of an acoustic grand. Without electronic buttons, they look like classic pianos and are available in black,polished ebony and white.
Statement by the Jury: The innovative lights indicating the keys to be hit areas outstanding as the automatic creation of scores. The stylish digital pianosincrease the joy of playing the piano considerably.
Stedelijk Musume Breda


Client:Stedelijk Museum Breda, Netherlands
Design:Freshheads, Tilburg, Netherlands
Website Design: Violette Müller, Jordy Lissenburg

Red Dot 2019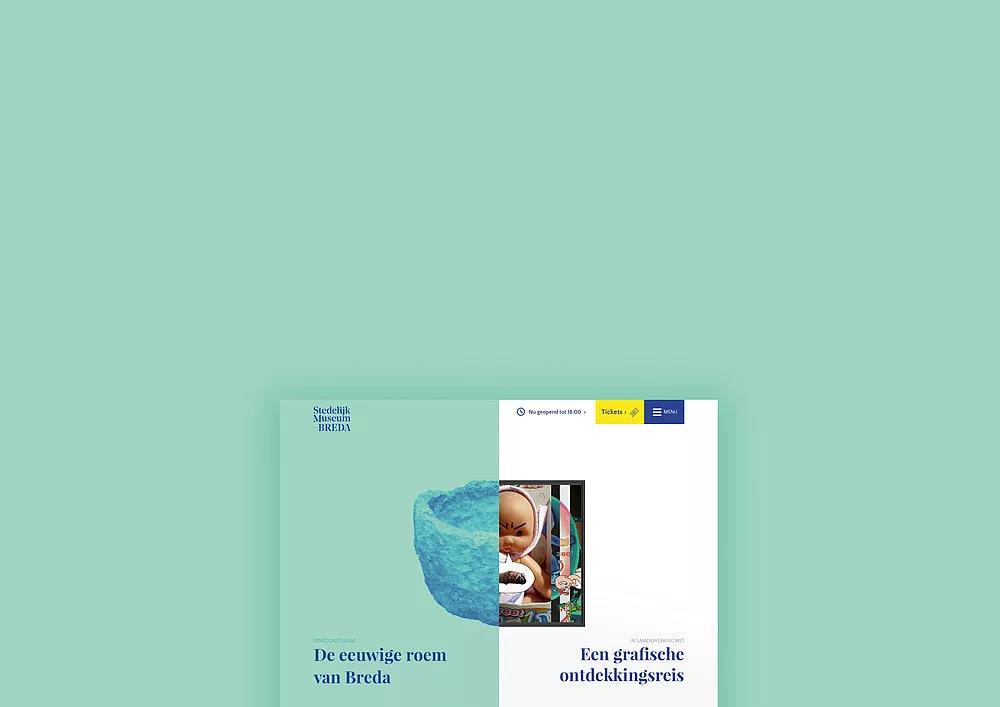 t
Stedelijk Museum Breda is a museumspotlighting the Dutch city's heritage and history, as well as contemporaryvisual culture. It was created through a merger of the Museum of the Image(MOTI), presenting contemporary visual culture, and Breda's Museum, exhibitingart and cultural history of the city of Breda. The online presence, whichpresents the unique composition and proposition of the museum, has emerged as abold website showcasing historical and contemporary art. Both of these stylesvisually meet on the home page, providing the ground where "the old" and "thenew" come together and can be explored.
Creative photo frame set
Manufacturer: Stedelijk Museum Breda, Netherlands

In-house Design:Shanghai LaiBen Technology .co. ltd
Winner 2018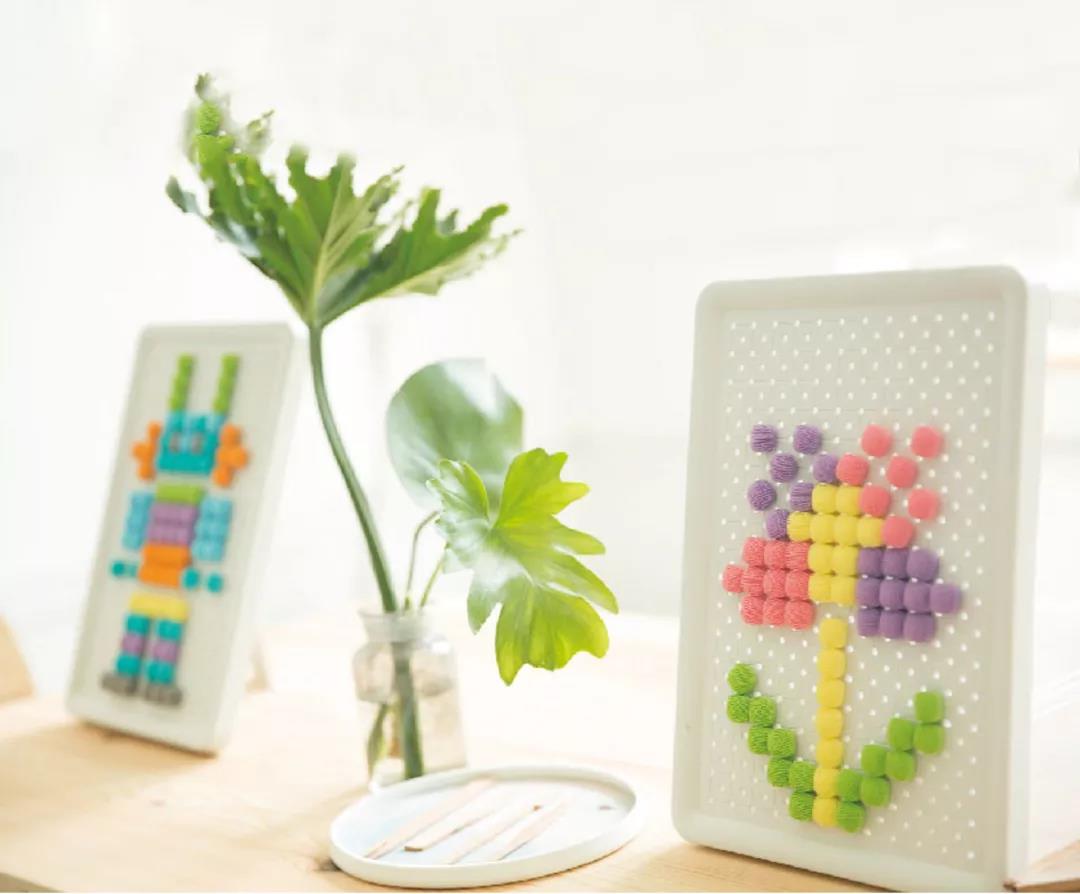 This product starts from the traditional picture frame innovatively redesign to makeit not only has the decoration function, but also has the fashion DIY creativefunction. PP material surface has jack, supporting eight kinds of natural colorof food-grade silica gel soft fuzzy pixel hair points, which is safe andnon-toxic, easy to produce, recyclable, moderate size, convenient and easy tocarry, facilitating children's perception of color and abstract thinkingability and dexterity. Creative picture frame is a part of fashionable house,accompanying the whole process of children's growth. It enables creative DIY ,anytime and anywhere to promote parent-child communication.

Tips for avoiding COVID-19

7. Cultivate a hobby
Werecommend the readers who want to learn playing musical instruments can makeuse of apps and intelligent musical instruments. With the help of intelligentapplications, you can master the musical instrumental quickly and enjoy the funmade by inspiration.
8. Online reading the expand the horizon
We suggestthat you can make use of online exhibitions offered by certain museums to feelthe charm of art and enrich your life of social distancing. Or listen to onlinecultural broadcasts. This way, you are able to surf in the history and futurewhile being confined at home.
9. Share your life and enjoy the moment
Wesuggest that you play shared card games, home projectors or video software thatis capable of projection to share your moments with family members and feel thewarmth of accompanying.
No matter it is applying intelligent technology into products or choosing materialswisely to create certain appearances, good designs are able to offer good ideasfor us and inspire us to change life with the thought of design. Let's worktogether to remove shadow in this specific period.